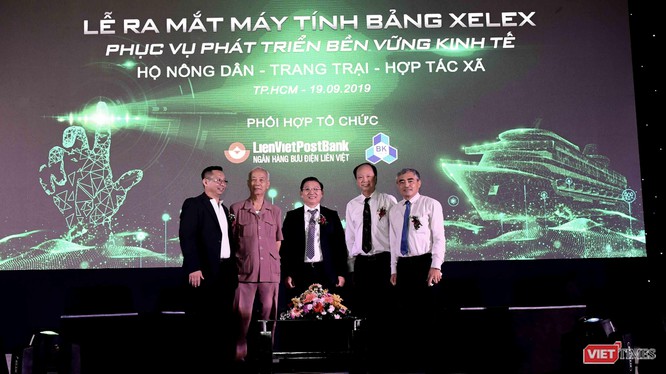 COMPUTER PROGRAM FOR COMPUTER TABLES FOR FARMERS
VietTimes – Xelex tablets will actively support farmers in farming and animal husbandry.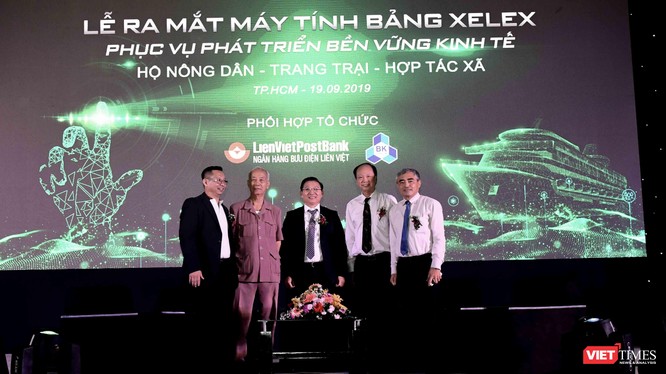 This launch, Xelex company introduces two product lines of Xelex 7 and Xelex 10 tablets, along with an ecosystem of software and services to support Vietnamese farmers in applying science. learn technology into production.
Through Xelex tablets, farmers will be able to catch up on the latest prices at home and abroad, materials such as breeding, farming and quality standards of each market. The school will consume, thereby avoiding the season devaluation.
In addition, Xelex tablets also provide knowledge for farmers such as soil agrochemicals, climate, cultivation processes in each area and which crops to raise and what to raise.
Xelex tablet is also a means to easily connect with experts or experienced farmer households to share knowledge & experience in the cultivation or cultivation process, helping farmers to be self-reliant in buy and sell through "farmers' markets"; ViViet built-in – a convenient payment method for people when using transactions on agricultural markets.
"In 2000, the goal of universalizing mobile phones for farmers was successfully implemented. This year, the fact that Xelex popularizes tablets for farmers like this is really a big step forward, helping people have enough useful, positive information and knowledge, the basis to decide on planting trees. What, raising children, towards modernization of our agricultural production. I am very impressed because the products manufactured by Vietnamese engineers have reached rural users, supporting sustainable socio-economic development "- Mr. Nguyen Minh Hong – President of Digital Communications Association Vietnam insisted.
Xelex tablet is divided into 3 prominent sections. The equipment set the foundation for Vietnam's high-tech development, paving the way for future generations of technology in the production of high-tech products bearing the Vietnamese intellectual brand. The software creates an ecosystem to help farmers to plan production, decide how much to sell products with a profit, opening the period of applying 4.0 technology to agricultural production.
Mr. Nguyen Ai Huu, Chairman of the Board of Directors, General Director of Xelex Technology Joint Stock Company shared: "The birth of Xelex tablet is a new step of not only our company but also affirms the technology field. in Viet Nam. By mastering the design of hardware, system software and application software and quality services, I hope to bring meaningful gifts to farmers. It is hoped that Xelex tablet products will effectively support farmers in the process of farming production amid fierce competition in the field of agriculture today. Through Xelex tablets, Vietnam's agriculture will bring quality agricultural products that are competitive enough and developed by countries such as Japan, the US, South Korea, and France … to avoid the problem of product returns. exported products back to Vietnam ".
Nguồn: https://viettimes.vn/chu-tich-hoi-truyen-thong-so-viet-nam-xuc-dong-khi-tham-du-chuong-trinh-pho-cap-may-tinh-bang-cho-nong-dan-367652.html
151 total views, 1 views today