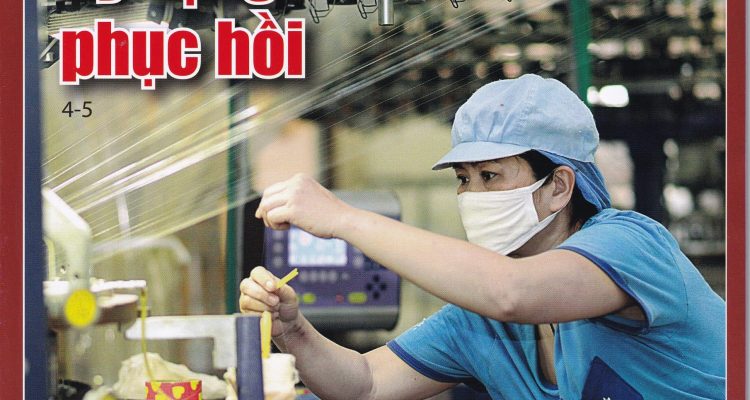 EFFECTIVE FARMING MANAGEMENT
Management of effective farming activities using tablets produced in Vietnam
A group of Vietnamese engineers have successfully researched and produced a tablet integrating many features to help growers efficiently manage all activities in agricultural production and business.
Vietnam with a population of more than 95 million people, nearly 70% are farmers with more than 15 million households. Although the current agricultural production in this country has many changes, it is still wearing a "small farm" shirt , with small production scale and low efficiency.
In order to raise the value of the agricultural products with the ability to control production, service, purchase, sale, consumption, and accumulation of re-production, expanding and profitable farmers today need to have consistent calculation between production and service plans associated with accounting according to business plans.
After many struggles to help farmers, cooperatives, small and medium-sized enterprises cultivate agriculture with high efficiency, with the experience and wisdom of the Vietnamese, Worldsoft Company (Ho Chi Minh City) decided to establish Xelex Technology Joint Stock Company (Xelex) and successfully produced a tablet under the brand name Xelex . Xelex tablet with specialized software for planning requirements associated with business plan accounting to "digitize" the farmer's activities in a very simple, effective and anyone can use it.
Mr. Nguyen Ai Huu – Chairman of the Board of Directors and General Director of Worldsoft Company – said that the Xelex tablet is a great step forward to assert that the Vietnamese have mastered the design of complex ICs and core software system in accordance with current practical needs.
Xelex provide information about the soil, the weather, government's policy, the market price to help cooperatives, farmers receive the accurate information in accordance with the actual situation. Helping agricutural business to have a tool to quickly perform calculations, production and doing business; have professional procedure from planning production, monitor the work planned to capture the information , the volatility of the market accurately.
From the software has been installed, it helps farmer to control the product quality (VietGAP / GlobalGap ); change of thought from traditional farming to industrial production (management, accessible from seed, soil fertilizer, medicine and plant protection, veterinary medicine, preserved after harvesting, transporting, storing, distributing, circulating, processing …) to improve the value of agricultural products and the traceability of the origin of the goods.
"With a compact machine, farmer can easily exchange , buy and sell online (through the X-Mark software), and easily to trace the source of raw materials to ensure quality goods. Effective commnucation between farmers and government , with experts on the policy and experience in all aspects of production and business, "said Huu added.
Although not long established, but thanks to its outstanding features, many cooperatives and farmers in the Vietnam's Mekong area use Xelex tablets as a useful tool to manage production and business activities.
On July 16 , 2020, the Plant Protection Station of Xuyen Moc district, Ba Ria – Vung Tau province together with enterprises organized an intensive training course on using Xelex tablets. Experts have instructed farmers and representatives of cooperatives to effectively use the features in the software on Xelex tablets as tools to plan, create VietGAP reports, how to update news, market prices …
" From the Xelex tablet , the farmer has fully updated information on the agricultural market, accurately statistics the farming process, clear management from investment capital, profit or loss. The Made in Vietnam's tablet is easy to use and has an affordable price, this is considered an effective "agricultural tool" of today's farmers ", farmer Tran Van Nam , residing Xuyen Moc district shared after using Xelex tablets to manage crops.
Mr. Le Dai Quoc – Business Director of Worldsoft Company – information, recently the company has transferred 100 Xelex tablets to 43 cooperatives , 37 farmers, 2 Assembly halls and 18 units of local department in Ba Ria – Vung Tau province . Earlier, the company also has implement the agricultural management software with Xelex tablet for cooperatives Tan Tien in Vinh Long province to produce summer-autumn rice ST24 in 2019 and the spring-summer 2020 . In Tay Ninh, Long An, Ben Tre , Binh Thuan … thousands of Xelex tablets have been delivered at the request of cooperatives and farmers to practice management and control over planting and breeding.
For tablet Xelex become a useful tool for farmers in the industry revolution 4.0 , Nguyen Ai Huu said that the company continues to research, create many useful software on agricultural management . Continue to develop and integrate many IoT devices such as cameras, moisture meter, PH … on Xelex tablets so that people can easily observe and prepare before incidents. Putting artificial intelligence into Xelex machine to forecast on price, production, seasonal situation, market demand for farmers to refer before investment.
"With a compact machine, growers can easily exchange, buy and sell online (through the Agricultural Market), trace the origin of input materials, ensure quality goods, connect information. effective and practical communication between farmers and state agencies, with experts on policies and experience in all aspects of production and business "- Mr. Nguyen Ai Huu – Chairman of the Board of Directors cum General Director of the Company Worldsoft said.
128 total views, 1 views today